Best photo umbrella for a home-studio & indoor headshots
When I recently discovered (**) the rectangular photo umbrellas, my first reaction was, "so what's the point", but then someone explained to me that it allows you to get the center of axis closer to the ceiling (or a wall). Brilliant! It instantly made sense why a rectangular photo umbrella might be more useful indoors than the traditional, round umbrella. I would even go so far as to say that a rectangular photo umbrella is the best umbrella for a home-studio & indoor headshots.
I now bring along Angler Parsail 60″ Umbrellas (affiliate) to every photo shoot, along with my usual array of light modifiers, just in case I find myself in a bit of a squeeze for space. Their winged shape make them ideal for low-ceilinged rooms. This makes them equally useful for home studios. They can be used either horizontally, or vertically for when you find yourself squeezed up against a wall. The fiber-glass construction to the ribs and rods make them fairly durable too.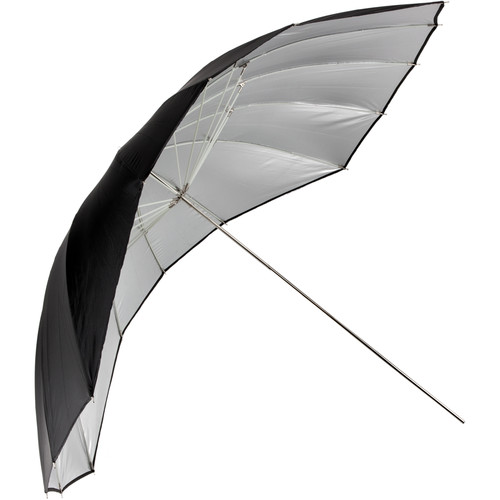 In the discussion on a home-studio setup with speedlites, this kind of umbrella would make a lot of sense. The photo below, similarly to the video, will show the difference in height that is achieved. While seemingly not that much of a difference, I've found that that 4 inches difference in height actually helps me getting the light to come in from a proper angle!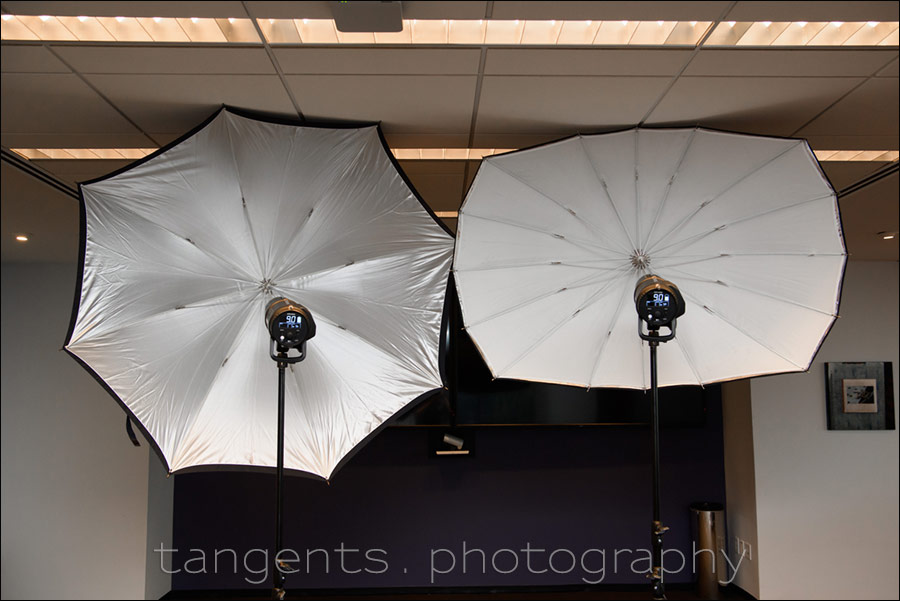 (**) About this being something that I recently discovered, I need to add that I am more often than not out of the loop when it comes to new gear and new technology, so this could very well be old news for everyone else.
You can purchase these umbrellas from B&H via these affiliate links
Related articles
The post Best photo umbrella for a home-studio & indoor headshots appeared first on Tangents.